"There is nothing in the world so irresistably contagious as laughter and good humor" ~ Charles Dickens
In a world throwing itself to the wolves an early christmas celebration feels appropriate and a good tonic to go with the gin straight out the bottle. It is with great meriment and festive announcement that Lighthouse Point has its first christmas themed region online. It looks fabulous and I am starting to feel very christmassy but not overly tinsely (there are limits and that is mine).
Hypergrid address: grid.lighthousepoint.co.uk:8002:LHP Christmas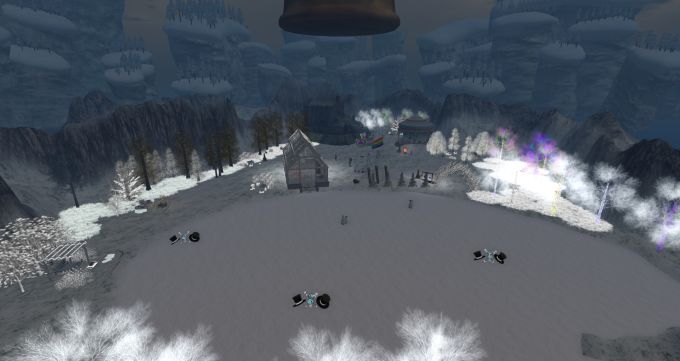 Things to do
when you visit the region you can look around and explore and as you look around you will find two things to do by yourself or with travelling companions. You can have a snowball fight with a HUD that records a score and you can also grab a pair of skates with the AO [white, grey and black] and skate on the icy pond.
The first of the activities that you can do whilst visiting is have a snowball fight. Luckily while googling snowball systems for Opensim I came across a forum post by Kayaker Magic. I soon found the system on the Kitely market Kitely Market called the Snowball Toss System [Giver Version] by Kayaker Magic.
To get a snowball thrower and score HUD touch the giver and two items will be added to your object folder in your hypergrid suitcase, (1) The Snowball Meter and (2) Snowball Tosser DEMO 1.18 (wear on right hand). Kayaker provides some some useful advice for how to use the snowball throwing system Snowball Thrower :
Wear the Snowball Meter, it goes on your upper left HUD by default
"Show Avatar in Mouselook" is recommended while using this
Go into mouse-look-mode, your avatar holds the snowball with two hands
Click the left-mouse button, you are animated to throw a ball
You must wait 2 seconds before you can throw another ball
The snowball thrower can only hit objects 25 meters or closer
A snowball does 11 points of damage to an avatar's meter
The second activity on the region is Ice Skating on the frozen pond. You will need to touch the skate boards to get the copy of the Skates and at the AO. I tested the AO for the skates with my Kitely and Metropolis avatars to make sure that visitors can use it. Metropolis worked ok but I needed to go into the content tab of the ao and reset the script for it to work.
Two people helped me with the Ice Skates and AO and thank them hugely for helping me. Jamie Wright from Great Canadian Grid gave me a landmark to get the Linda Kellie Ice Skates and Nicole Charest (aka Dabici Straulino) from Creonavale grid gave me a wonderful ice skating AO.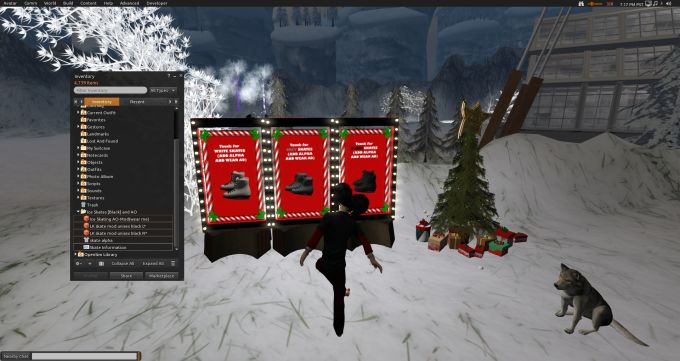 Before moving on a special thank you to Selea Core is needed as without her freebie region there would be allot of empty space on my region. If you are looking for some seasonal content head over to her grid and use the teleporter. You can find the region address and some details about the Winter's Freebies region on Opensimworld directory.
Provisional christmas event planned
I am still organising a date for the event and a DJ to provide some music I am hoping to have something arranged fairly soon, follow Lighthouse Point on Twitter @lhp_gridos or Facebook @LHPGridOS for event information.
Over the christmas period
during the christmas period LHP Christmas will be holding an open house if you find yourself at a loose end pop over to the grid and say hi. For some people christmas may be an unpleasant and provocative time of year. I want Lighthouse Point generally and LHP Christmas specifically to be and become a place to come when the real world becomes to much to be with others.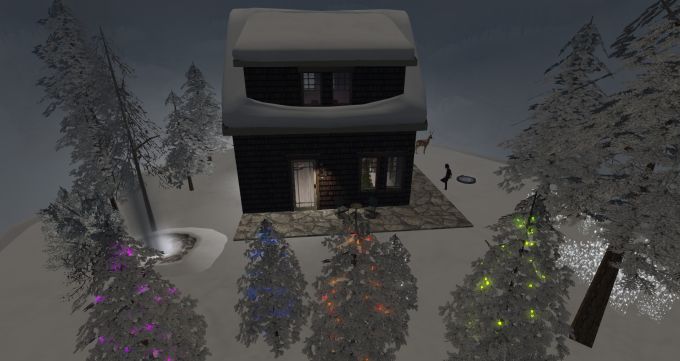 All welcome to come and visit the region for the remainder of the month and keep an eye out for further information on the christmas event. I will continue to add to this post as more Opensim christmas events and regions come online during the month. So keep checking back.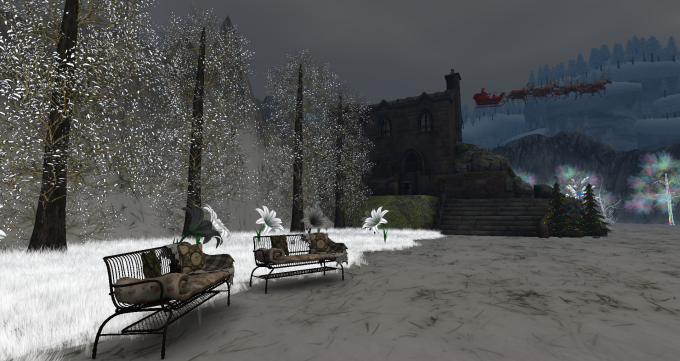 You can also find the LHP Christmas region on the Opensimworld website (my full list of regions can also be found on my profile for Opensimworld).
Opensim Christmas resources